Photo Diary: April in My Garden
Posted by RODELLEE BAS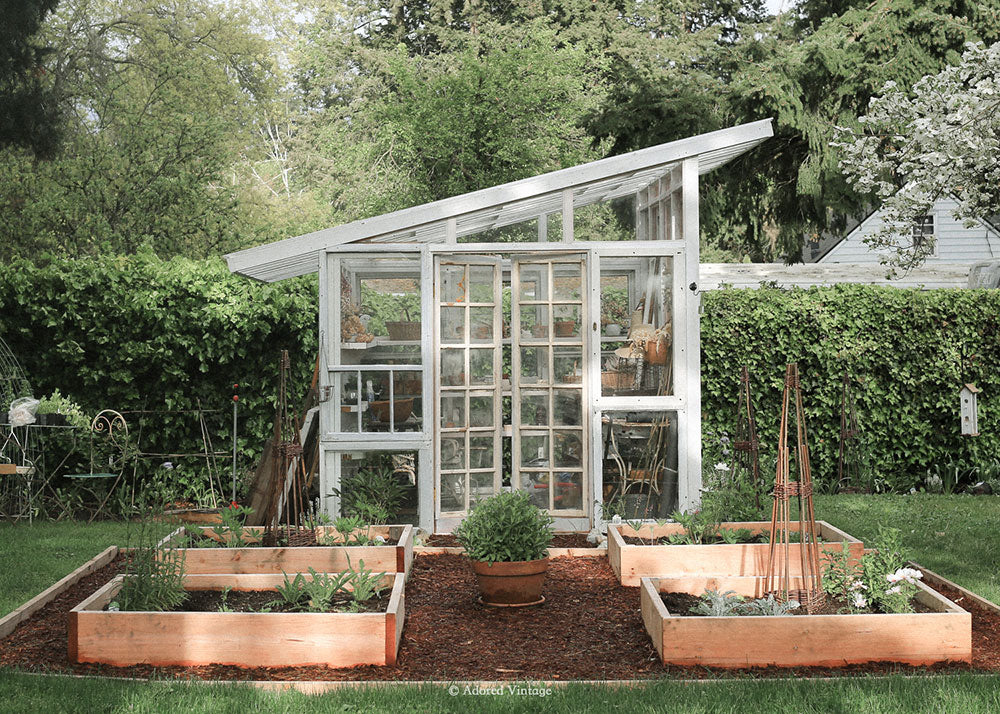 This has been the wettest, coldest, dreariest Spring season I have ever experienced since moving to the Pacific Northwest back in 2014 so everything in the garden is coming up much later and is delayed. But I suppose that is what it is to be a gardener, to accept that things are what they are and things will be beyond your control. So one must practice patience and learn to live and let live in the garden. 
At the time these photos were taken (a dreary morning) there wasn't much blooming in the garden, so I snapped photos of what actually had blooms, a very short list! Our baby apple trees, our dogwood trees, some cosmos, a clematis, and a couple stock flowers and a few salvias. 
Inside the greenhouse I have been busy potting out seedlings and hoping once we get a bit of warm weather, these babies will grow stronger and bigger so I can prepare them to be planted out into the garden. I have about 60 seedlings I've had to pot out! Some of my flower seedlings never came up, rotten luck. And others just get very leggy then died. My goal is to grow as many flowers as possible for the shop for all the various reasons we use flowers (photoshoots, dried flowers for bouquets, pressed flowers for graphics and marketing) because buying flowers at the market has gotten so very, very expensive!
Through our stories, imagery, and products we offer, our hope at Adored Vintage is to inspire you live life a bit slower, to celebrate the everyday ordinaries, and to live the life you have always imagined. If our posts resonated with you or you found them inspiring or useful, won't you leave us a comment below? We love knowing you and want to foster connection. Collection 2019 Sale 70% Off Title for image