As-Is Sale! / All Funds Donated to Charity
Posted by AV DEVON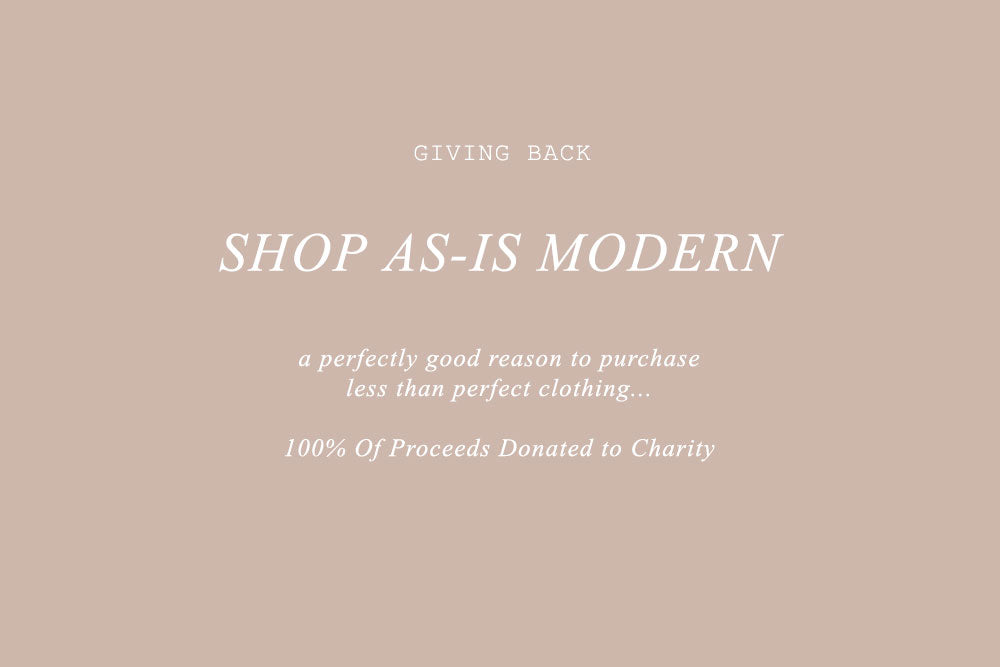 It's that time of year...
...when the summer winds waft through our windows and all one wants is a clear mind and clearer schedule to simply enjoy the season's bounty. It's also the time that we here at AV headquarters like to sweep the cobwebs, dust the shelves, and get rid of excess belongings to prepare for the coming season.
Before we present any modern, vintage inspired pieces to the AV Gal for purchase, we comb through our inventory meticulously to spot any garments that may have flaws. We then put these pieces aside, waiting for that gleeful day when we can put enough of them together to sell at a healthy discounted rate, and make good with the funds gleaned by donating all proceeds to charity. Everyone wins!

What is As-Is?
We put anything that has a flaw, great or small, into the As-Is section so that no one pays full price for an item that doesn't feel brand new. This might mean a small pen mark, a ripped seam, a missing button, or other small noticeable and unnoticeable flaws. Sometimes we can hardly spot the flaw ourself, unsure if it's truly as-is or not! Other times, it might be a tear in a seam that makes the garment unwearable without prior handiwork. 
But if you know your way around a needle and thread, or within your toolbox is a stain removing tide pen, you might simply see a small flaw as an easy fix, and for a bargain too.
Take a look at our As-Is Collection!
All Proceeds Donated to Charity!
Last time we did an As-Is Sale, the proceeds from your purchases went to a high school in Los Angeles to help buy college bound first generation immigrations purchase school supplies. This time around 100% of proceeds from this sale will be donated to hawaiicommunitybailfund.org to help bail out the protectors of Mauna Kea in Hawaii. 
Know of a special charity you'd like the next sale to be dedicated to? We're always happy to take suggestions. 
Through our stories, imagery, and products we offer, our hope at Adored Vintage is to inspire you live life a bit slower, to celebrate the everyday ordinaries, and to live the life you have always imagined. If our posts resonated with you or you found them inspiring or useful, won't you leave us a comment below? We love knowing you and want to foster connection. Collection 2019 Sale 70% Off Title for image