As She Was: 1940s Fashion Inspiration
Posted by ADORED VINTAGE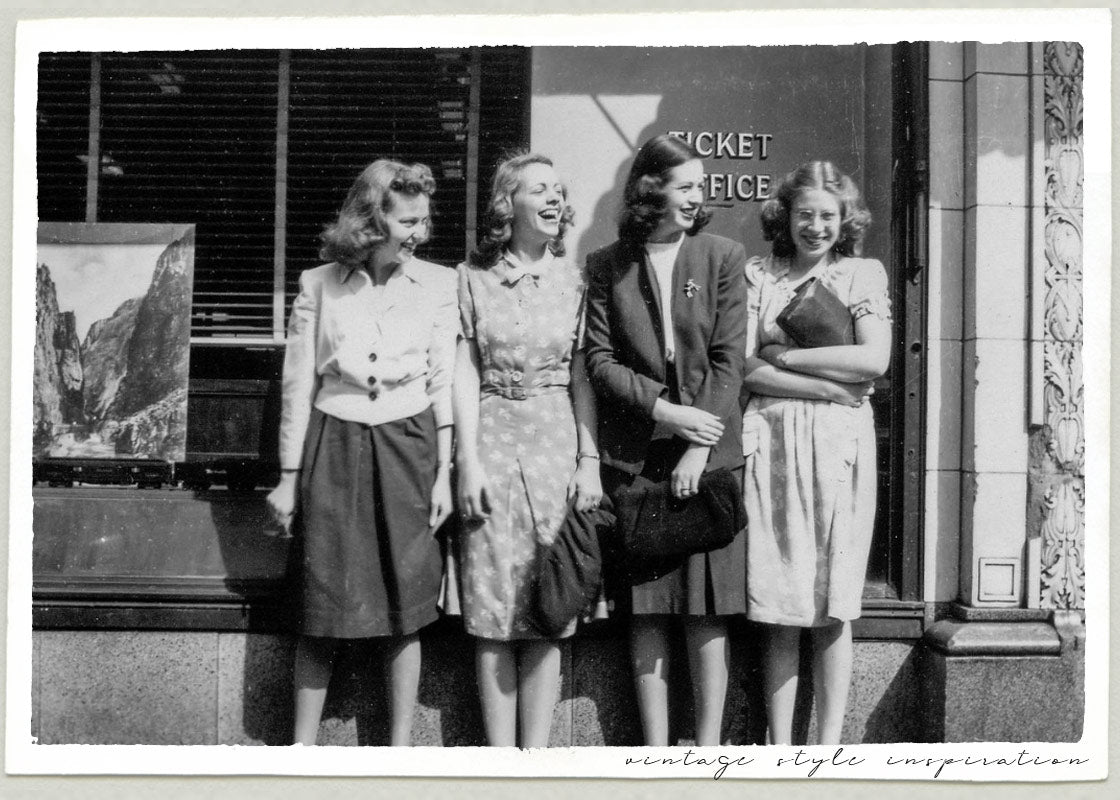 So much feminine style inspiration can be found from vintage photos of women and we're especially drawn to everyday style and clothing worn by women from the 1930s and the 1940s.
The 1940s was a huge historical turning point for women's fashion. Women began to take on jobs that men traditionally held due to World War II and their garments both had to be functional and still be presentable.
Perhaps this is the reason we are so drawn to this era for clothing. The women of the 1940s were spirited, resourceful, and still appeared feminine while honestly kicking major ass. These women are our mothers, our grandmothers, our sisters, our aunts, our friends. In our opinion, the 1940s was an amazing era where women's roles began massively shifting as quickly as the fashion was changing.
Vintage Inspired Style Notes from the 1940s


Scarves worn around your head (try this pretty vintage inspired floral scarf in the shop)
Short puff sleeve blouse
Below the knee length skirts and dresses (hemlines significantly shortened during this era due to wartime rationing)
Ruffle accents
Patch pockets
All over floral prints, usually larger scale than the 1930s
Peplums
A-line skirts (we have so many vintage inspired skirts in the shop!)
Lightweight fitted knit tops

To be honest, we're much more into these amazing farmer's market baskets at a Los Angeles Farmer's Market c. 1945 than we are about the clothes... 
-  F I N  -
image credits: main photo / 1 / 2 / 3 / 4 / 5 / 6
As She Was are posts where we share the numerous vintage photos we have come across to celebrate and pay homage to the memories, stories, and lives of the women in these vintage photos. 
Through our stories, imagery, and products we offer, our hope at Adored Vintage is to inspire you live life a bit slower, to celebrate the everyday ordinaries, and to live the life you have always imagined. If our posts resonated with you or you found them inspiring or useful, won't you leave us a comment below? We love knowing you and want to foster connection. Collection 2019 Sale 70% Off Title for image