AV Brick & Mortar Covid-19 Update
Posted by RODELLEE BAS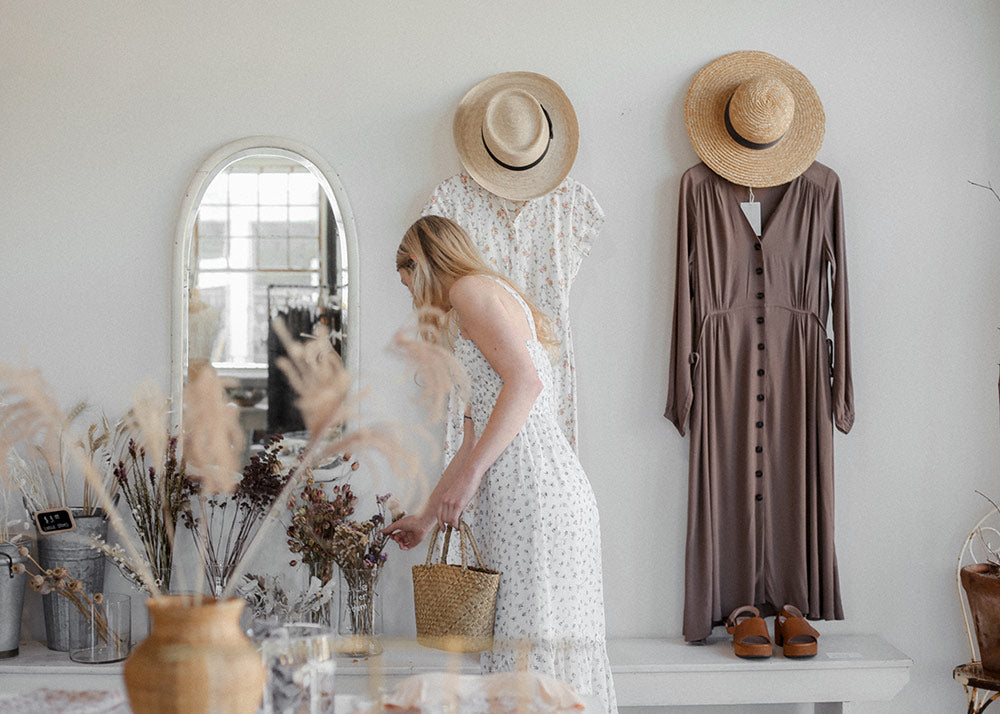 Some states are beginning to open back up around the country and certain counties in Oregon have been approved to move into Phase 1. Our county, Multnomah County, has not been approved for Phase 1 (we haven't even applied to be reviewed to be approved!) though some retail businesses previously closed are planning on reopening May 15th, tomorrow! Many retail shops in Portland are choosing to remain closed however, us included.
There is so much conflicting information out right now and it is all so stressful and confusing. Our retail shop is quite small and currently I am not willing to invest the time and money (at this very early stage of everything) to implement all of the new regulations required and those highly suggested by the state of Oregon. I promise I'm not saying this just to be some kind of rebellious jerk. The truth is I have a very small staff of 4, two of which work remotely. I only have two team members that could work the shop and our online shop is busier than ever.
What if one of the AV gals starts to feel unwell? That leaves one team member and myself to operate the brick and mortar and all of online.The work load would be overwhelming for just two people! The extra amount of work to clean and maintain and disinfect isn't worth it for us. I still don't know how to put plexiglass around our curved antique cash wrap. We can't hold garments for 24 hours if someone tries it on, we sell through our inventory online sometimes in a matter of minutes. The whole thing stresses me out so much.
The cafe inside our shop may reopen soon since rules are different for cafes. My friend Britt, who owns/operates Keeper Coffee, and I have had conversations as she starts to muse about reopening but even she has many reservations. It would be much easier to operate the cafe by doing to-go and window service. It's a much different story for the retail shop. Can't exactly tell people to just stand outside by the door and look through the windows and tell me what you like and I can bring it out... or can we? LOL.
There's also the gigantic issue with safety and health concerns. My team and I have spent most of the past two months with just one another and our significant others, so our contact circles have been very small. Aside from getting groceries and a couple trips to the hardware store, if we have had Covid, more than likely we've only given it to one another. So maybe our "little herd" has immunity now? What happens when we quickly start reintroducing a lot more people we don't know?
On a side note: Here are two goofy outtakes from photos Britt and I took around the end of March when we both thought we would probably only need to close up shop just for a week or two... 
For me, it's too soon. Until Multnomah County gets the approval to be in Phase 1 and we're well on the way to Phase 2, I don't have plans of reopening the brick & mortar shop. I don't have any negative judgement for other retail shops who want to reopen as quickly as possible due to it being their main source of income. I'm all for the economy getting back on its feet, but there has to be a balance. I am also aware I am in the position where I'm not dependent on our retail store to keep the business going since AV has always been first and foremost and online clothing shop. In a few Portland retail groups I belong to, many shops are waiting until June to reopen to feel things out.
I am looking forward to opening Adored Vintage again soon, but not too soon. And  the next couple of weeks for us is too soon. It saddens me that the retail shopping experience is going to change so significantly in the next few months, the next year, years? I think I need to mourn for the forced change and I don't know how to. I had such an ideal vision in my mind for the retail shop and we were getting there, we were building something so lovely...and then for it to all just stop and knowing it won't go back to how it was, not for a very long time. It hurts. I don't really even know how to explain it.
The retail shop is mostly empty right now. I walk through it several times a week since our office and studio is just in the back. She's so beautiful to me and she brings me so much joy. I recall taking a trip to France last September to attend a fashion tradeshow and to source ideas for design and merchandising while in Paris. I couldn't wait to set up the store and have all of you come and visit and linger awhile.
I don't want to reopen the brick & mortar shop with a heavy feeling of anxiety and so much stress. I always want it to be a place of respite, beauty, calm... a place to linger awhile in, be inspired, enjoy a cup of tea and a scone while listening to Ella Fitzgerald as the rain softly drizzles on the windows... I'll decide for the shop when it feels like the right time as I keep my ears to the ground of the retail landscape in my city. 
Comments (1 comment)
Through our stories, imagery, and products we offer, our hope at Adored Vintage is to inspire you live life a bit slower, to celebrate the everyday ordinaries, and to live the life you have always imagined. If our posts resonated with you or you found them inspiring or useful, won't you leave us a comment below? We love knowing you and want to foster connection. Collection 2019 Sale 70% Off Title for image