Keep Calm & Carry On: A Brick & Mortar Update
Posted by RODELLEE BAS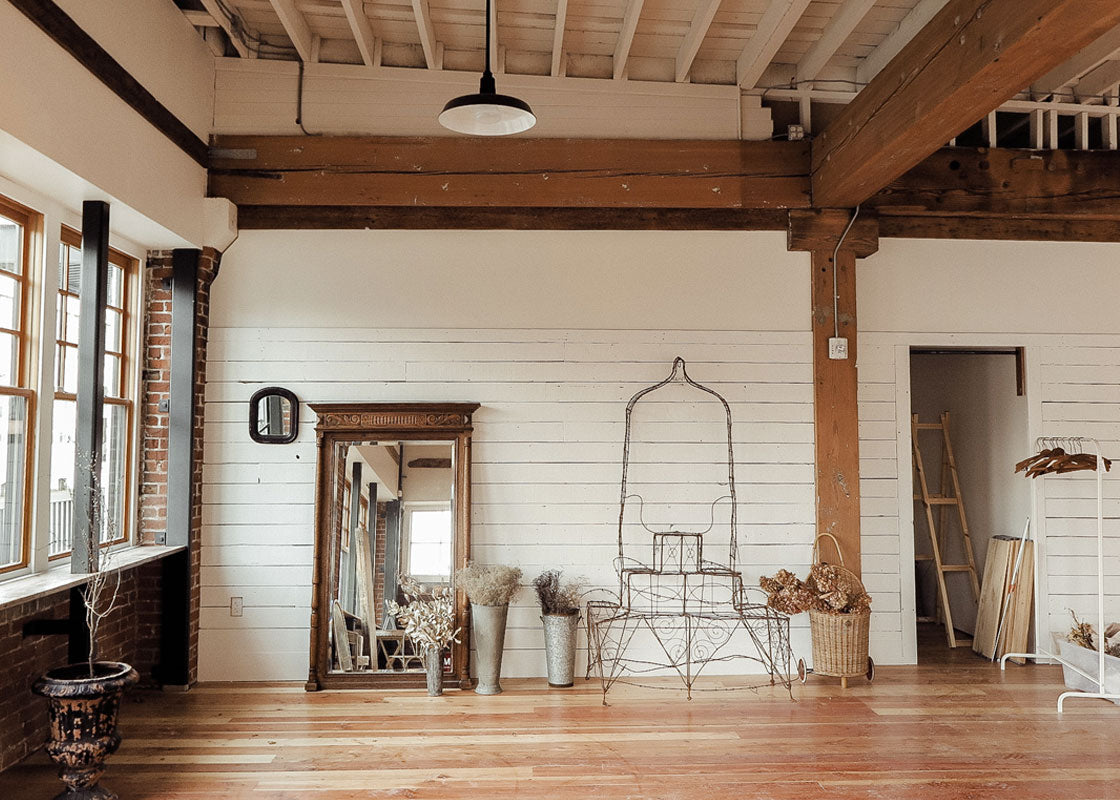 If I were to tell you I've now reached Master Yoda Level at multitasking, I would not be lying to you, I wouldn't even feel like I was being facetious. As someone who is often quite hard and critical of herself I wanted to take this moment to pause and pat myself on the back because the amount of work, phone calls, and juggling of people, schedules, and budgets I have had to do (and will need to continue doing for the next several weeks) would crush most people. 
It would have crushed me 2 years ago. 
Every season that comes and goes with Adored Vintage I feel I shed new skin, learn more lessons, and grow new skin as I embark further down the path. I try to be very conscientious that the new skin I grow into does not harden me, but in a few ways, dear friends, as a business owner you have to grow thicker skin in some aspects. Otherwise you won't survive. 
You also need to learn to just keep on going, keep moving, don't overthink things because overthinking and stressing isn't going to get the job done. You know what does? Constant phone calls, e-mails, and writing checks. That's what gets the job done. 
Keep calm and carry on.
I have learned you can set expectations and deadlines when it comes to projects and people but always give a little cushion for things to go awry. Sadly, I've found most people disappoint and do not follow through without constant pestering. Initially my goal was to get the shop open by October 20th or October 26th. Not sure if that's going to come to pass since so many other things have been delayed and each small delay dominoes into the next delay. A wall was put in the wrong place (by over 20 ft!) causing a delay with THIS guy and then THAT guy couldn't paint on the day he was scheduled because THIS guy couldn't get his job done because the wall was put in the wrong place.
Which meant that THOSE guys couldn't come and do their estimates because all THESE other guys didn't finish their job yet.
Then THIS PERSON isn't responding to emails and calls and THEY need answers because we only have a small window to paint the exterior of the building (because rainy season is starting in Portland).
Then THOSE OTHER GUYS tell me the flooring I requested is out of stock until November. UM, no go. Time to start from square one. 
Then THIS person says they can't do this and can't do that. No time. All booked up. Sorry bout it. Square one again.
Anyway...super boring stuff.
I've noticed myself on the outskirts of freak out and I know why, though I won't divulge here since it's not something I feel like sharing and also unpacking all of it would take up too much time and precious mental energy I do not have to give.
So my advice to you, if you are ever wanting to open up your own retail shop is to keep calm and carry the F on. Freaking out won't get the job done.
Comments (1 comment)
Through our stories, imagery, and products we offer, our hope at Adored Vintage is to inspire you live life a bit slower, to celebrate the everyday ordinaries, and to live the life you have always imagined. If our posts resonated with you or you found them inspiring or useful, won't you leave us a comment below? We love knowing you and want to foster connection. Collection 2019 Sale 70% Off Title for image