Les Nouvelles: A Short Film Collaboration
Posted by AV GAL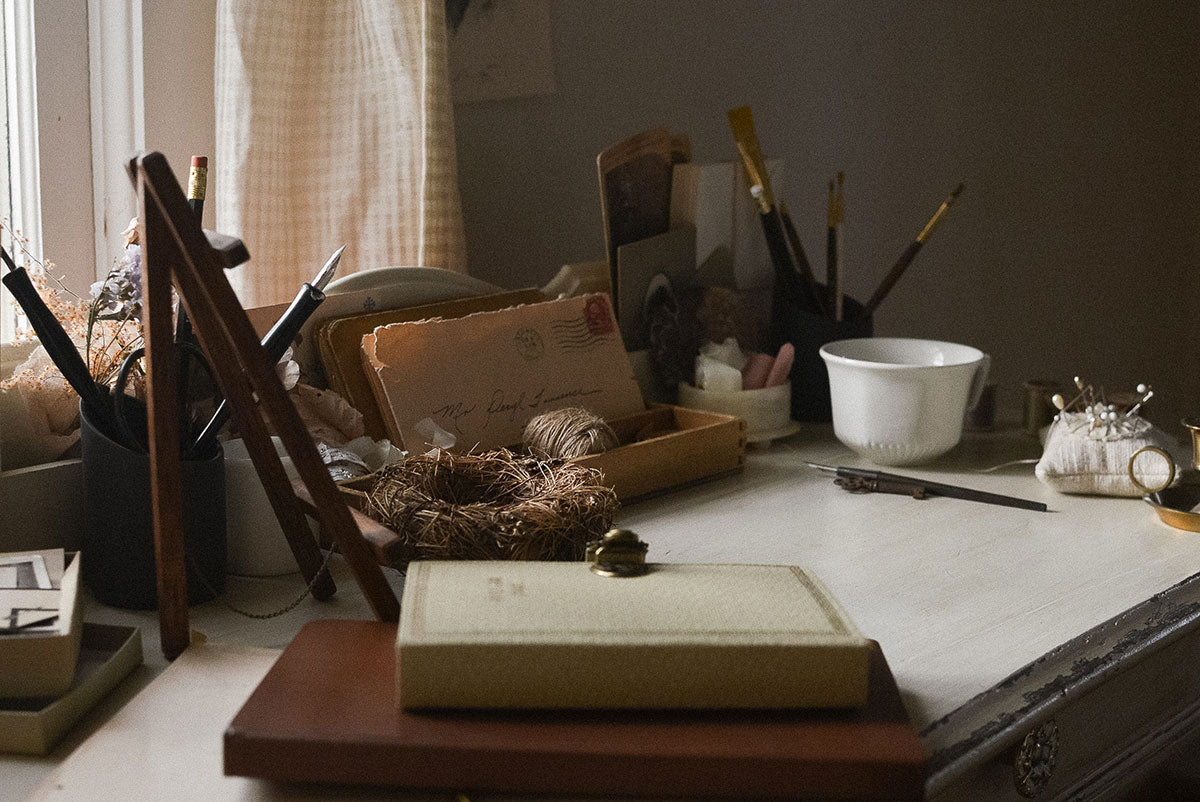 Was that right, did we really say film collaboration?  Yes! From the mighty seed of inspired conversation between us gals at the studio sprouted the makings of a passion project that we are so excited to share with you all. Devon, our studio assistant and email mistress extraordinaire, also happens to be an actor here in Portland. Rodellee, before founding AV, collected vintage and antiques in Los Angeles and worked on sets for fashion films and photo shoots as a stylist. Naturally, together we found ourselves dreaming of a way to bring life to a simple story—a story about the beauty in life's little pleasures, the preparations one makes to welcome a new season, and the delicate nature of rekindling old friendships. While the video is still being edited, we wanted to share some photos from being on set and behind the scenes of our short film, Pages From November. Enjoy!
-
-
We got to storyboarding our concept and then began working on setting the scene. It was so much fun decorating the house, in which our characters would spend the majority of the story, with an assortment of homewares and accoutrements foraged from our personal antique collections. We picked the 
Sessile Dress
 and the 
With Fondness Locket
 from the shop for our protagonist to wear. 
-
Pictured above is Adele (Devon Rawlings) and Theó (Faolan Teinowitz) as they share a simple meal together after more than a year of each other's absence. 
-
Camera operator Robert Schmeltzer captures Adele daydreaming of the past as she goes about her chores.
-
Well, there you have it--just a wee sneak peek!
Stay tuned for more updates! 
Special thanks to
Through our stories, imagery, and products we offer, our hope at Adored Vintage is to inspire you live life a bit slower, to celebrate the everyday ordinaries, and to live the life you have always imagined. If our posts resonated with you or you found them inspiring or useful, won't you leave us a comment below? We love knowing you and want to foster connection. Collection 2019 Sale 70% Off Title for image