Ode to Vintage Victoria: Issue March 1990
Posted by ADORED VINTAGE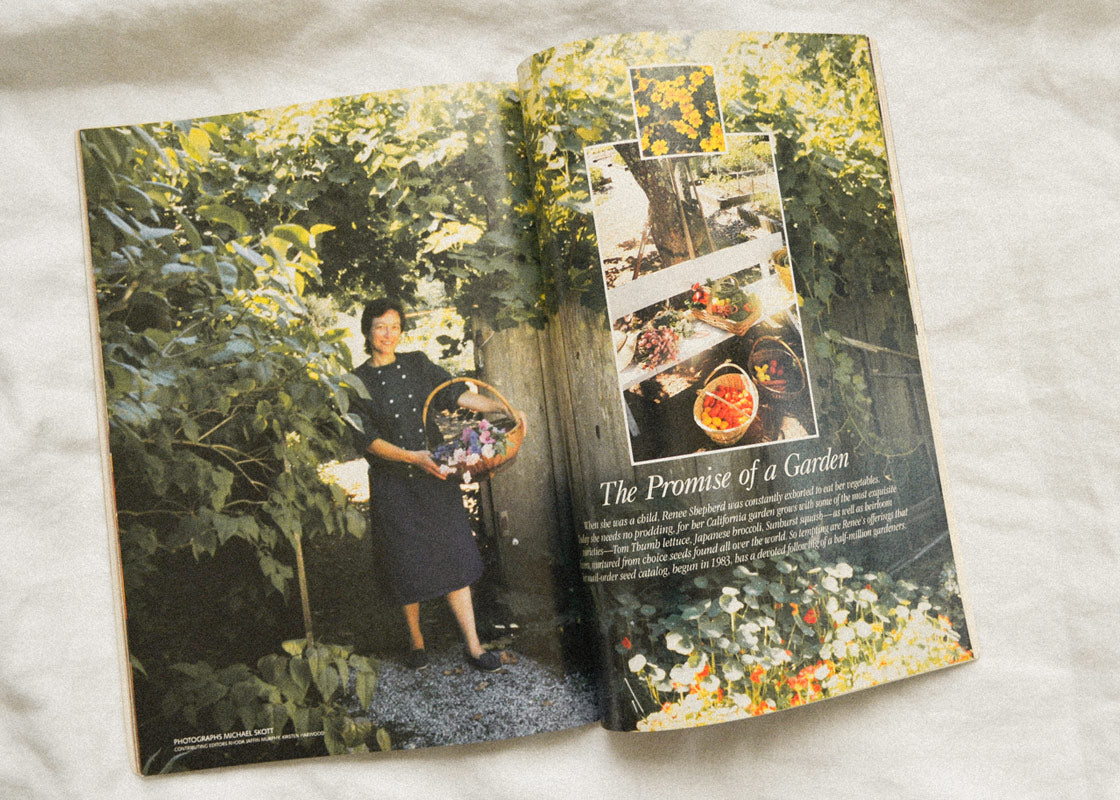 It is officially Day 3 of "Safer At Home" order in Oregon though things have been a bit upside down for my lil ole shop for about 2 weeks total now. My team and I are all slowly adjusting to working more from home. And since I am working more from home (which I haven't done in over 5 years now...ever since I got a separate studio for Adored Vintage back in 2015 so I didn't have to work from home) I have a bit more time to focus on the Adored Vintage journal. Hooray!
Perhaps you're new around these parts, so let me introduce you to one of my loves. Vintage Victoria magazine! I first found out about this magazine maybe 6 years ago when I cam across a Tumblr post actually making fun of the magazine. 
As I read through the spoofs I thought "Wait, WHAT is this magazine? How do I get this?!"
It turns out Victoria Magazine is still going, you can still subscribe to it and have it sent to you in the mail.
However, my heart faithfully belongs to the vintage issues when the original editor Nancy Lindemeyer was at the helm. The 1980s and the 1990s issues. Over the years I have started collecting all of the back issues and right now my collection is 80% complete, maybe 85%, I have a spreadsheet of the issues I'm missing. So every once in awhile, when I get the chance, I will start sharing monthly issues with you and highlighting my favorite parts from my collection of vintage Victoria magazines.
When I first came across these photos for the story "On The First Day of Spring" my heart just swooned. I love the floral dress that the model is wearing, I adore her hair and the way she resembles Jane Birkin a bit...a very soft romantic Jane Birkin. You can channel this outfit with our Parlez-Vous Fleurs vintage inspired ditsy floral dress! Even the peachy pink flowers are a similar tone!
Photographs by Toshi Otsuki.
 I hope you enjoyed these glimpses into vintage Victoria magazine! The issue has so much more in it, but I just wanted to share my favorite bits! 
Curious about collecting your own back issues? I found some of them on eBay and Etsy but mostly I found them at different antique malls. A friend of mine gave me an entire box of about 30 issues. I have several doubles and triples now so perhaps I'll part with my copies... but probably not, lol.
(2 comments)
Through our stories, imagery, and products we offer, our hope at Adored Vintage is to inspire you live life a bit slower, to celebrate the everyday ordinaries, and to live the life you have always imagined. If our posts resonated with you or you found them inspiring or useful, won't you leave us a comment below? We love knowing you and want to foster connection. Collection 2019 Sale 70% Off Title for image