So Soon! Adored Vintage SOFT Opening!
Posted by ADORED VINTAGE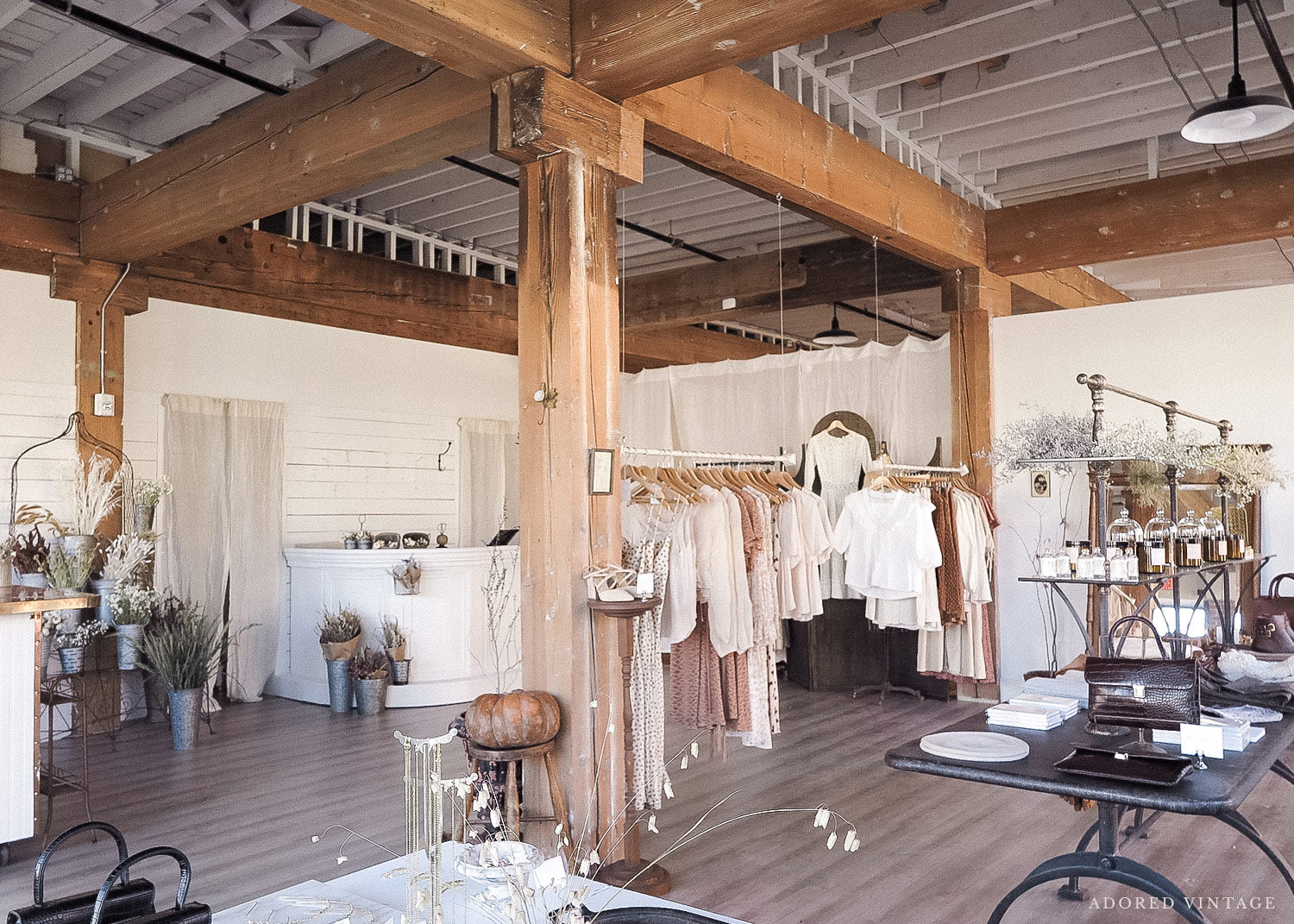 Time has been an interesting companion these past few months. In many ways it seems just like yesterday that I chanced upon the availability of our new shop location (it was in early August) then signed a lengthy lease... and then WHAM BAM WIPPITY WHOA my world kind of turned topsy turvy. Not a complaint, but goodness, I am facing this Saturday of our soft open with a glad heart and a giant sigh of relief that all the restless nights are coming to a close.
Things will get back on schedule... you see I like schedules. I like lists. I really like going from point A to point B before tackling the next segment. And well...opening the first Adored Vintage retail shop has been a bit of an adventure that goes back and forth a lot and one has to be able to just turn at a dime. 
On Saturday, November 2nd (11-6, Open House style) we open the doors for the first time to invite you into the world of Adored Vintage. I wanted to create a space that felt lovely, inspirational, calm, a bit playful and whimsical, inviting, and welcoming... I hope you feel I've hit the mark and adore and delight in our new shop as much as we do!
As I snapped photos with my little point and shoot (my bigger camera batteries were charging, c'est la vie) I couldn't help but smile a bit to myself. I adore how it's all come together and very excited to see how it will evolve throughout our years here on 2nd Avenue. 
At the Adored Vintage retail shop you will be able to try on our carefully selected collections of vintage inspired clothing and authentic antique and vintage garments. Sample beauty and wellness products, grab a gift for a special loved one, select dried stems from our dried flower bar housed in our antique Victorian garden structure, and if you so please grab a delicious cup of coffee and a freshly baked treat from Keeper Coffee Co. who will be nestled into our cafe corner.
Adored Vintage / Shop & Atelier

1121 SE 2nd Avenue

Hours of Operation are Wednesday thru Saturday 11:00 AM to 6:00 PM

Street parking only
It is so important to me you feel invited and welcomed into my shop. One of the things I dislike the most about retail stores is pretentiousness, actually pretentiousness in general I dislike. I know the Adored Vintage shop doesn't feel that way. I like that nothing feels too polished or too done. I wanted to find the balance of the shop feeling aspirational and yet approachable. I really hope I've done that! I hope the shop inspires you to go confidently in the direction of your dreams and live the life you've always imagined...
Through our stories, imagery, and products we offer, our hope at Adored Vintage is to inspire you live life a bit slower, to celebrate the everyday ordinaries, and to live the life you have always imagined. If our posts resonated with you or you found them inspiring or useful, won't you leave us a comment below? We love knowing you and want to foster connection. Collection 2019 Sale 70% Off Title for image