Pretty Films: A Room With A View
Posted by ADORED VINTAGE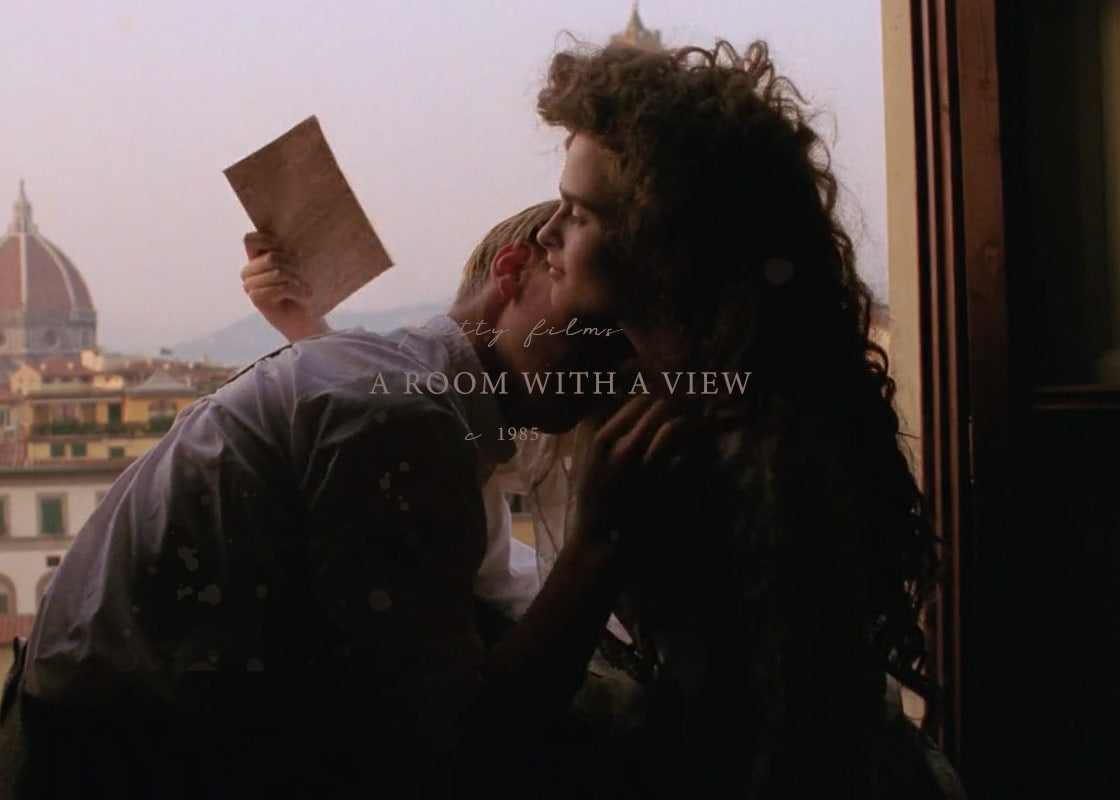 Aesthetically this film is one of my favorites, it has so many scenes I draw so much inspiration from. Based on the E.M. Forster novel of the same name, the film "A Room With A View" by James Ivory is a period film about a young woman named Lucy Honeychurch (Helena Bonham Carter) who on a summer trip to Florence with her chaperone (Maggie Smith) experiences bits of independence and feelings of love. 
The scenes in the poppy fields are some of my favorite cinematic scenes ever. It's so beautiful. I love how all the characters are just immersed in the tall grass chatting about life, past loves, possibilities for the future. It's so idyllic and simple.
I also love how they dressed Maggie Smith and Judi Dench in opposing colors to contrast with the green and pops of red poppies. 
These scenes are the kind of moments I want in my life... nothing extravagant. Just a basket full of simple fare, a linen jacket, some sunshine, a straw hat... and of course one of the best first kiss scenes in the entire world according to yours truly. Oh, you really must watch the movie to see how it all plays out!
"This desire to govern a woman—it lies very deep, and men and women must fight it together.... But I do love you surely in a better way than he does." He thought. "Yes—really in a better way. I want you to have your own thoughts even when I hold you in my arms."
This is one of my all time favorite hairstyles in a film ever and the outfit of course you can see how much it influences Adored Vintage. I am mostly sharing bits of the movie I find the most appealing, there are several scenes in Italy and England so don't think the entire film is just shot outdoors! 
 There are several scenes that take place once the characters are back in England and these scenes make me wish for wicker furniture... 
Image Sources: Screengrabs / Tumblr
Comments (1 comment)
Through our stories, imagery, and products we offer, our hope at Adored Vintage is to inspire you live life a bit slower, to celebrate the everyday ordinaries, and to live the life you have always imagined. If our posts resonated with you or you found them inspiring or useful, won't you leave us a comment below? We love knowing you and want to foster connection. Collection 2019 Sale 70% Off Title for image