Setting Intention, Defining Adored Vintage
Posted by ADORED VINTAGE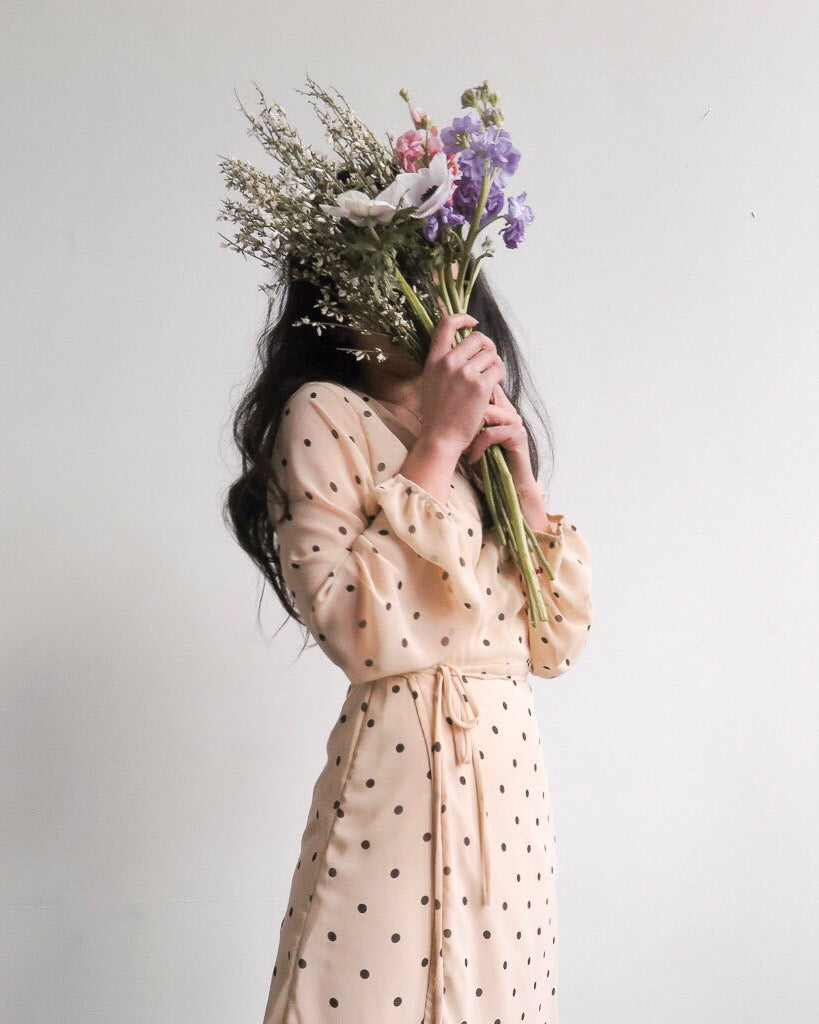 If you follow Adored Vintage on Instagram then you will be privy to the fact that many changes are happening in my corner of the world. I will expand a little bit on this in my Shopkeeper's Journal when I have a bit more time... but for now, I want to share some of my work intentions and goals. I used to do this more often, in the olden days of selling vintage online.
One of the things I want to be really intentional about is defining the Adored Vintage girl. I say girl because I feel she has a childlike wonder about her. That she never lost her love for the simple and beautiful things in this world and still delights in seeing rainbows, dewdrops on wildflowers, and heartily eats sugary desserts. Not that she is childish, there's a big difference. 
She's spirited too. She schemes and dreams. She goes after what she wants but will always extend a hand to help those around her. She believes that inherently all people are good. She's a romantic but would never lose her senses over a fella. She loves flowers. No, no...she adores them. 
In many ways I am the Adored Vintage girl. But in so many more ways, I aspire to be her. 
I've been thinking a lot about this gal. What does she do for fun, what sort of music does she listen to, what is her ideal Sunday like? In a big way, I want her to be my best friend. 
It is an odd thing to start a company and create a brand and start seeing the brand grow outside of you. I don't know if that will make sense to you. But for the longest time Adored Vintage was based on things I liked then I started to notice AV became it's own thing. People from outside my world started defining who she was because they could relate to her. 
Then all of a sudden I felt like I was looking at a stranger. Like we were friends in high school, then lead separate lives for several years (but kind of kept in touch), then our worlds collided again but I knew something was different.
And it isn't a bad thing. Just something to notice. That the Adored Vintage girl no longer is me because I have changed a lot as a person and my tastes in music (and even fashion) and interior design have changed from what inherently is Adored Vintage.
Of course, this is all OK. But now it's getting to know my dear friend again. And that pressure is gone to try and recreate what we once had...when we were just one and the same.
Is this post totally freaking you out? Haha, well... this is just a peek at the inner workings of my mind and how I think of "my work." Adored Vintage is so much more than just my job or just my shop. My heart and being is in it too which is why I care so very much about every aspect of her. I personify my shop because this shop is run by a person, one person (that's me! The one writing this).
Through our stories, imagery, and products we offer, our hope at Adored Vintage is to inspire you live life a bit slower, to celebrate the everyday ordinaries, and to live the life you have always imagined. If our posts resonated with you or you found them inspiring or useful, won't you leave us a comment below? We love knowing you and want to foster connection. Collection 2019 Sale 70% Off Title for image