Small Business Checklist During Covid
Posted by ADORED VINTAGE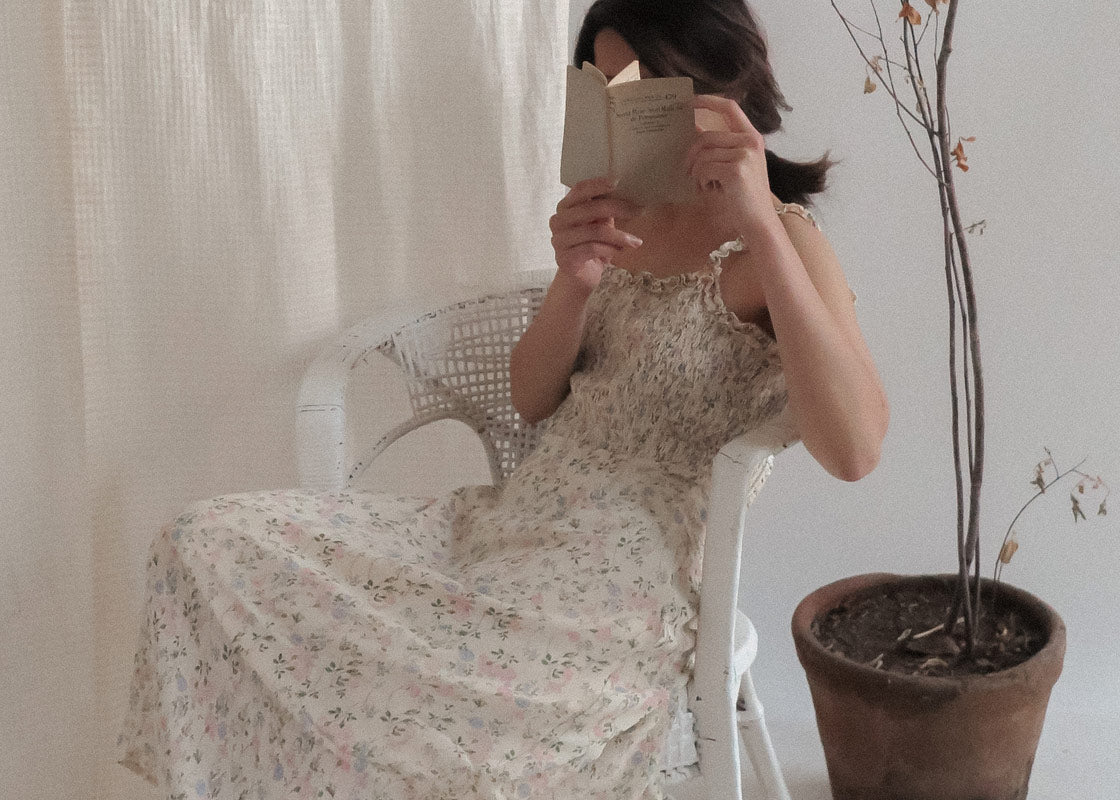 I wrote this small business checklist for myself and the Adored Vintage team and thought this might be helpful for other small business owners out there. Of course, not everything might apply to you, especially if you are not retail or an e-commerce, but hopefully it sparks some ideas and inspiration during these uncertain times!
The current goal right now is to not lose retention and attention. There are plenty of things to do to keep the ship sailing, slow movement is fine, but you must not think about abandoning ship or even dwell in negativity, i.e. "become a sinking ship". We're in uncharted waters and a destination isn't very clear at the moment.
- - -
"Things to do when the normal business schedule isn't going according to the schedule, lol." 
1. Plan 12 weeks worth of blog posts: That would be one for every week for the next 3 months. Create a Pinterest board for all the different blog post ideas that way you have the sources saved too. 
2. Draft 12 weeks worth of blog posts: Batch draft blog posts, come up with templates and formats.  
3. Remove OLD products in Shopify that are 1-2 years old: Back up inventory and clean up backend of shopify with all old inventory that bookkeeper said no longer need to keep track of.
4. Write 4 new articles that are keyword rich: Define keywords to target, start researching and drafting articles. Plan to post one of them for this month. Check Google Analytics to get ideas for keywords. 
5. Write to your Top customers asking them how they're doing: ENGAGE and connect. We're all going through this together. This isn't about selling.
6. Connect with First Time customers: Make a list of first time customers from January, February, and March. Write them personalized notes (something your team can be doing also!)
7. Send 12 postcards/cards in the mail to your most loyal customers, vendors, or even your team members just for fun: Everyone loves snail mail and it might cheer someone up to receive an unexpected pretty postcard in the mail. 
8. Spruce up Info Pages: About page, shop policies, our story, 404 page, etc etc. Revisit these pages and give them a makeover, add different photos.
9. Clean Stock Room/Organize Inventory: Do an inventory check and make sure everything is accounted for. Anything we have only 1 of left add to "Last Call" section. Do 20% off promo for "singles"
10. Analyze Google Analytics: Make a plan to improve your numbers and set a realistic goal for yourself. Below are the analytics to focus on and track. 
11. Research & Plan Marketing: This is a great time to finally deep dive into learning about facebook marketing (augh, no clue how to do this) or learn about Pinterest marketing or make a plan/schedule for Instagram marketing. Create a plan/schedule...what content do you need? Who do you want to target. What's your budget especially if finances might get a little tight... 
12. Update & Redesign E-Mail Marketing Newsletters & Automated E-Mails: Take the time to spruce up old automations, analyze open and click rates, and update automations. And while you're at it, why not clean up your mailing list too and remove old and inactive subscribers?
- - - 
Your actions do not have to be big or loud, but all the little acts to make sure you propel forward will help. Let's remember to be a positive light, always and only put out good things.
Analytics To Track
Sessions/Site Visits (Daily, Weekly, and Monthly): How many people are visiting site a day and how long are they staying on site? Goal: increase number by 5%-10% in 3-5 months.
Conversion Rate: How many people visit site and complete a purchase
Referral Traffic: Where is your traffic coming from? Social, Web, Direct, etc
Top 10 Referral Links: How people get to site (this doesn't include Direct or Web Searches, just basically other places that link your site)
Top 10 Locations: Where are people mostly located that are visiting your site... knowing this number helped me decide to open up a brick and mortar in Portland. Out of the Top 10 Cities, Portland was the #3 city where our site traffic was coming from. Knowing this information helps when need to target cities for advertising.
Bounce Rate: How many people come to your site and leave right away? For e-commerce 35%-40% is a good bounce rate. High number = bad. Low number = excellent.
Top 10 Keywords used to find your site: This can help you determine what articles to write to increase google search results but also can show you maybe ways people are finding your site that really aren't related to what you do. Depending on the keyword, look at the bounce rate for that keyword. You can see it for the day, week, and month.
Abandoned Cart Rate: This is in Shopify Reports. Spruce up your abandoned cart e-mail.
Length of Sessions: How long are people spending time on your site. Goal increase by 10%, make list of ideas to make sure people stay on site longer. (Good content!)
- - -
PIN & SHARE THIS POST
Though operations are going to change a bit or perhaps by A LOT in the next couple of weeks, remain calm and try to operate and keep semblance of a day to day schedule for yourself. Time block, stay focused, find the balance between optimism and reality. There might be a "new normal" for awhile or maybe indefinitely. 
Through our stories, imagery, and products we offer, our hope at Adored Vintage is to inspire you live life a bit slower, to celebrate the everyday ordinaries, and to live the life you have always imagined. If our posts resonated with you or you found them inspiring or useful, won't you leave us a comment below? We love knowing you and want to foster connection. Collection 2019 Sale 70% Off Title for image