Vintage to Modern: Edwardian & Victorian Tops
Posted by RODELLEE BAS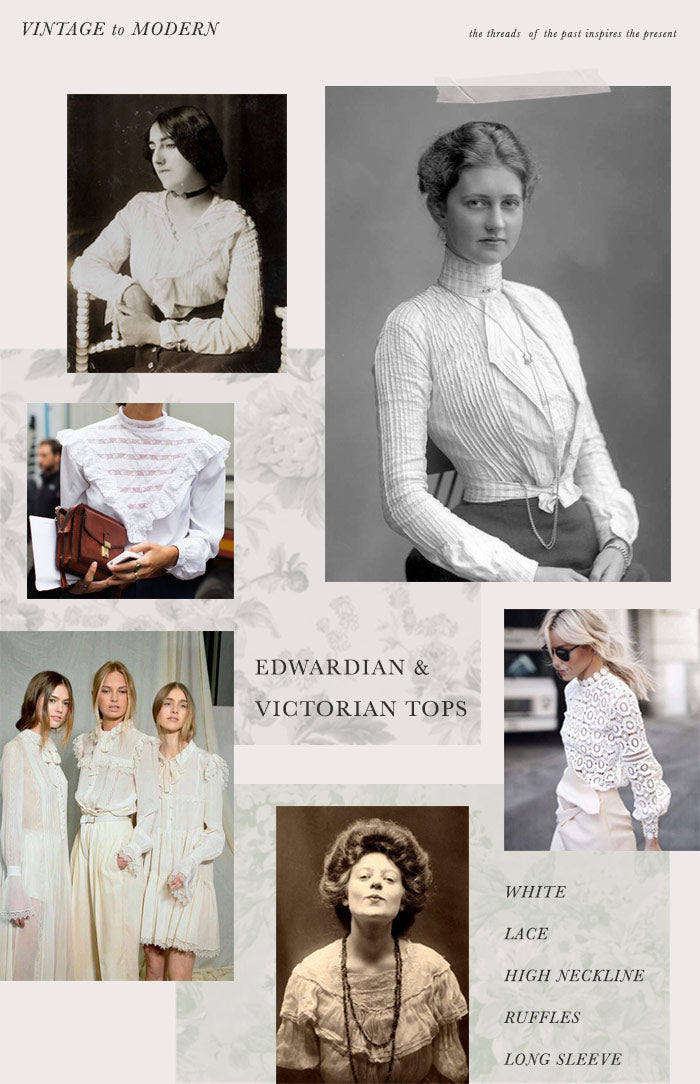 One of the reasons I adore vintage clothing so much is that really good vintage clothing is absolutely timeless! When new collections from the runways start rolling out I can't help but notice all the nods to fashions of the past. 
When selecting the vintage inspired clothing in my shop I always have a vintage reference in mind. So rather than keeping these ideas and inspiration photos in my head (they're actually all in my Pinterest boards!) I thought I would collect and share them in this cohesive way. 
Haha, and who are we kidding, we all know how much I love making collages! 
So the first installment of Vintage to Modern are Edwardian and Victorian blouse inspirations! To note this usually means higher necklines, lace, ruffles, maybe a puff sleeve (can't you just hear Anne Shirley say "pufffff sleeeeeves are my life!!")
My goal at Adored Vintage is for you to be able to purchase original one of a kind vintage clothing, but if that's not your cup of tea, then you can purchase modern clothing inspired by these timeless styles. 
Hope you like this new feature! Collection 2019 Sale 70% Off Title for image