The Call of Simplicity
Posted by RODELLEE BAS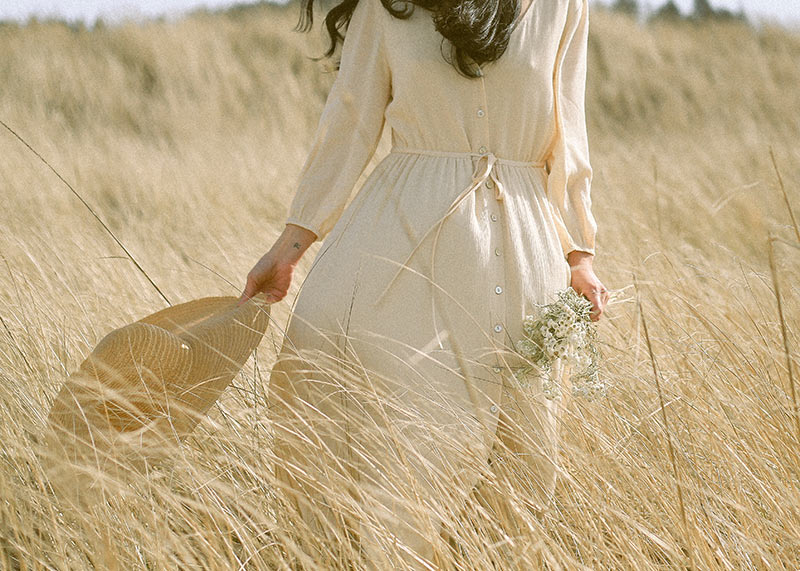 On a recent garden outing, my friend Candice introduced me to the poet, writer, environmentalist, and farmer Wendell Berry and how much his words meant to her. On the drive home I downloaded the audio book "The World-Ending Fire: The Essential Wendell Berry" on Audible narrated by Nick Offerman and at first it took me a little while to grasp the words. Probably because there were too many other things distracting me at the moment, and so I gave the chapters another listen while I worked outside in my garden the following days. I am only on essay nine, but already I know Wendell Berry's essays and poems are going to have a lasting impression on my life.
Throughout life we are introduced in some way or another, if we are open to them, to people, ideas, and things that will help shape us, hopefully for the better. I sent a quick message to Candice to thank her for introducing this author into my world. 
As you are reading this perhaps you are aware, or perhaps not but now you will know, that I am the founder and owner of Adored Vintage. It started as a hobby out of my living room when I was living in Texas and for many, many years remained something I did for fun and once in awhile. It is much bigger now, but at the core of it, it's all still the same. A place for me to share things I find beautiful or lovely. 
I am still intrinsically part of the daily happenings of Adored Vintage and once in awhile I still package orders, I find the repetitive act of wrapping paper around softly folded garments calming, I still answer customer messages and feel connected to our community of like minded women, and I even take out the garbage or wash the dishes after lunch or tea time. There is a joy I receive from doing the simple ordinary things of operating and running Adored Vintage and that is perhaps why, after ten years of AV being my full time job, I still feel so much gratitude and fulfillment in my chosen vocation.
All that to say, I have recently hired on another new addition to our small and growing AV family. As more hands help steer the ship, I know it means I can spend more time watching from the deck, enjoying the breeze through my hair while feeling the sun on my skin. 
I have always tempered the growth of Adored Vintage so it's manageable and sustainable. As I have been reading the words of Wendell Berry, I feel very much a kinship on his thoughts of "thinking small." I have always felt that more money means more problems. More means more. To think otherwise seems so silly. 
Thus far I have fulfilled every goal I ever set out for Adored Vintage. They're not lofty or extravagant, but they are significant. Though try as I might, making more money for the sake of it has never been a big motivator for me. I appreciate and am keenly aware of what money can do for one in our modern day society, but after a certain point, you reach a crossroads and must make a decision.
Success to me means growing Adored Vintage at a natural and steady pace. I foresee in the next couple seasons of Adored Vintage that we will be maintaining "the garden". It has been ten years since Adored Vintage became my full time vocation. For the first 5 years I was working steadily, consistently, and very long hours to create a strong and solid foundation. I was tilling new soil. Discovering its properties. Then I was laying the ground work. The initial plans and ideas. 
Then came the next couple of years of sowing seeds, pinching seedling, seeing ideas bloom, hoping for a harvest, and seeing the garden blossom. The realization that I couldn't do it on my own indefinitely loomed above like noontime sun on a hot June day. The realization that I didn't want to do it on my own. I didn't want to tend the garden by myself. Then came my first official employees after the decision to change what "the garden" would produce. 
When I made the decision in 2018 to sell modern clothing alongside vintage, I never expected the growth Adored Vintage would have. Today, Adored Vintage is still growing but before she grows too much, I always circle back, check in on the beds, the seedlings, count my blessings, take notes, and take time to enjoy the bounty and harvest.
If you are new to Adored Vintage, and if you've made it this far on this personal essay of mine (haha!), then I want you to know that nothing here is hurried and chaotic. We're not slow fashion, but I operate a "slow" business that is inspired by my desire to live a more simple and intentional life. While I encourage my team to be as efficient as possible, it's only so they can leave work on time feeling good about the work and effort they contributed to "the garden" and go on living their lives outside of her borders. It has all been such a joyous labor of love. All of it. All of this. I am so very, very proud of her. Proud of the hands that have helped her grow. Proud of my own two hands and all of that I have poured into her and will continue to do so. As I begin a journey of starting an actual garden, not just my metaphorical garden that is Adored Vintage, I will work and create as I have done with AV. Slowly, steadily, intentionally, and simply.
- R O D E L L E E -


Through our stories, imagery, and products we offer, our hope at Adored Vintage is to inspire you live life a bit slower, to celebrate the everyday ordinaries, and to live the life you have always imagined. If our posts resonated with you or you found them inspiring or useful, won't you leave us a comment below? We love knowing you and want to foster connection. Collection 2019 Sale 70% Off Title for image