Lookbook Archives / Summer Memories
Posted by ADORED VINTAGE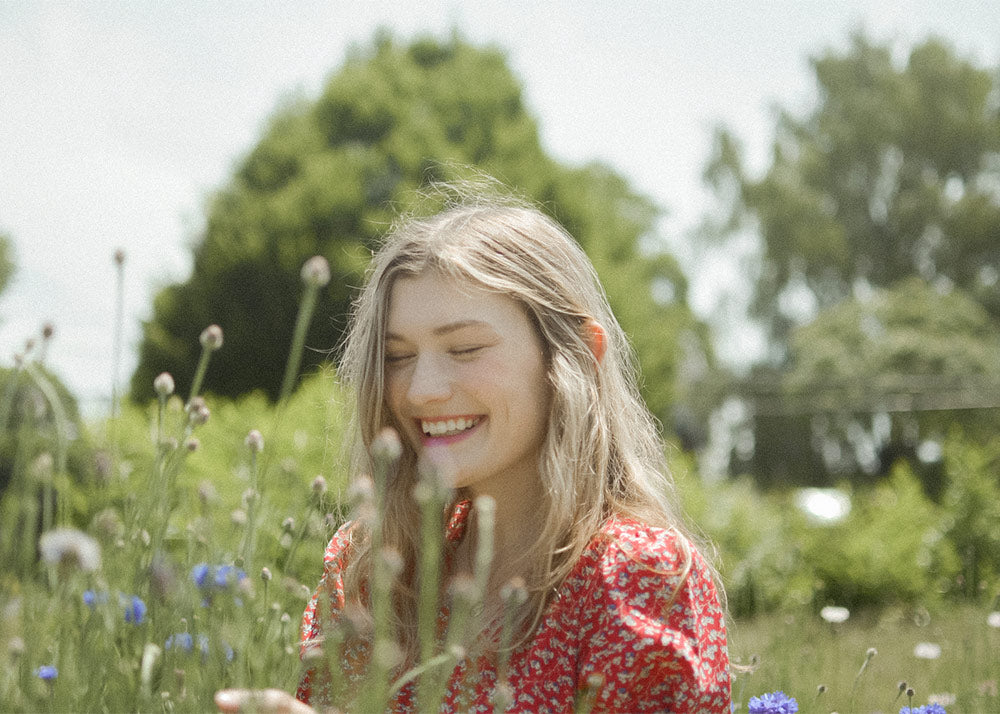 We've been doing a lot of organizing and tidying up around AV HQ and I recently came across so many different "mini lookbooks" that I've shot over the past couple of years and realized I've never shared them. Most of the photos live on the homepage for a little while, but there isn't anywhere here at Adored Vintage where you can see anymore from these shoots, so I thought why not share them!
I consider myself a very amateur photographer and taking photos for Adored Vintage is something I find a lot of joy in! I'm a self taught photographer and to be honest I'm not technical at all. I tend to just say "move that wheel button to the right and left until the little bar is where you want it to be", this is of course in reference to f stops and aperture, but I couldn't tell you what those words actually mean.
Anyhow, before I bore you to death with how technically challenged I am with photography, here are my favorite photos from a shoot I did with the lovely Michaela!
BEHIND THE SCENES
We shot these just outside our old studio in St. Johns. Of course last summer we were STILL in that studio as we didn't move into our new location until late summer, early Fall. 
There used to be an old house in this "field" we shot in. But like so many other old homes in Portland, it was torn down to make room for multi unit apartments that are hideous and boxy and soulless. (I'm a big fan of them, obviously.)
The day we shot it was SUNNY! I really hate shooting in bright noon day sunshine, but this was a good challenge for me to really hone my photography skills and later on my Adobe Lightroom skills!
I created a new filter for these photos that to be honest I've never used again except for these photos. The lighting was so specific (and I detested it very much) but in the end, I was really very pleased with how the photos turned out and I hope you enjoy them too!
Through our stories, imagery, and products we offer, our hope at Adored Vintage is to inspire you live life a bit slower, to celebrate the everyday ordinaries, and to live the life you have always imagined. If our posts resonated with you or you found them inspiring or useful, won't you leave us a comment below? We love knowing you and want to foster connection. Collection 2019 Sale 70% Off Title for image