Ode To Vintage Victoria: December 1988
Posted by RODELLEE BAS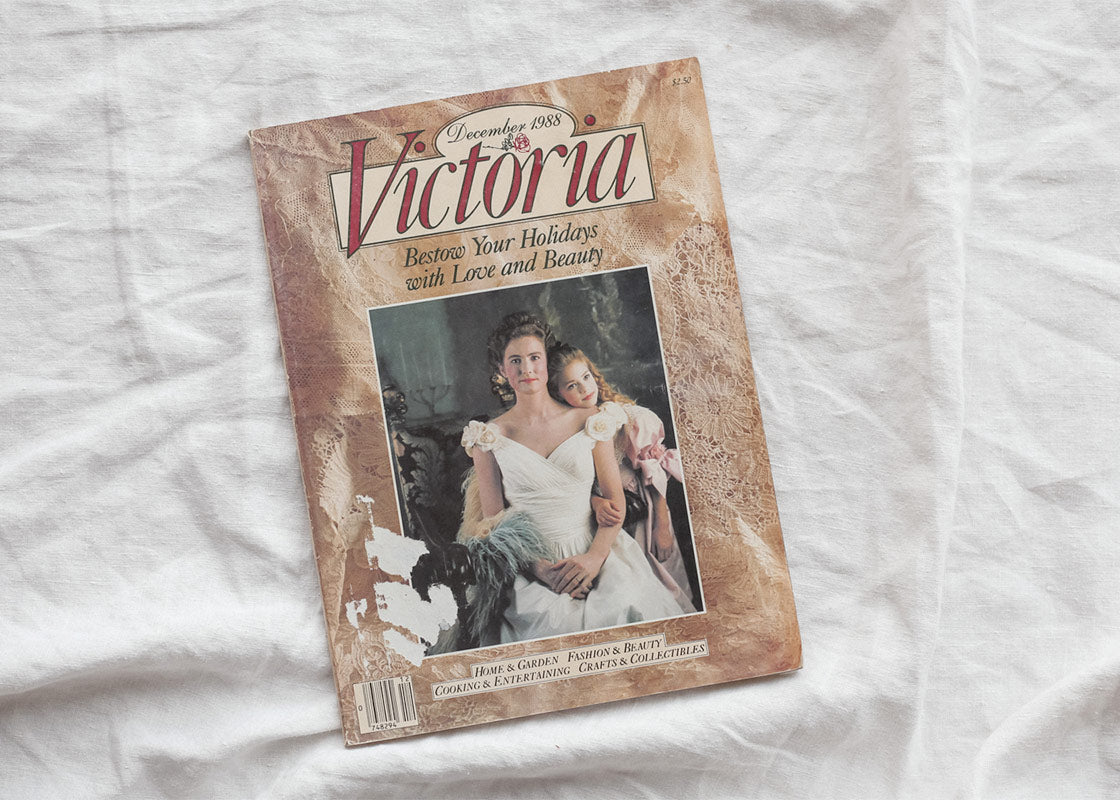 Well, I've completely fallen off the bandwagon of doing my monthly ode to my favorite vintage lifestyle magazine ever... however, this is an extra special post because it features the December 1988 issue from my collection of vintage Victoria magazines and it is one of the EARLIEST issues!
The first issue of Victoria I believe was a Spring/Summer issue that came out in 1987. These early editions have been quite hard for me to track down and come by, but I'm not really in a rush to complete my collection. 
I love flipping through them month after month, year after year, absorbing all the beauty and inspiration. Some of it makes me laugh because it's just a little "too extra" but I still appreciate the sentiment so much because who doesn't want to aspire to be a little too extra once in awhile?
The December 1988 issue of Victoria features one of my most favorite editorials ever, "Portraiture In The Style of Sargent" photographed by Starr Ockenga and the photos are so exquisite and beautiful as if it's an actual photo of the models in John Singer Sargent's studio illuminated with their own inner lights.
...and here is a photo of yours truly in a very Victoria inspired ensemble from when I shot these earlier this week. 
Through our stories, imagery, and products we offer, our hope at Adored Vintage is to inspire you live life a bit slower, to celebrate the everyday ordinaries, and to live the life you have always imagined. If our posts resonated with you or you found them inspiring or useful, won't you leave us a comment below? We love knowing you and want to foster connection. Collection 2019 Sale 70% Off Title for image