AV Headquarters, Model Casting, & Botanical Stuff
Posted by RODELLEE BAS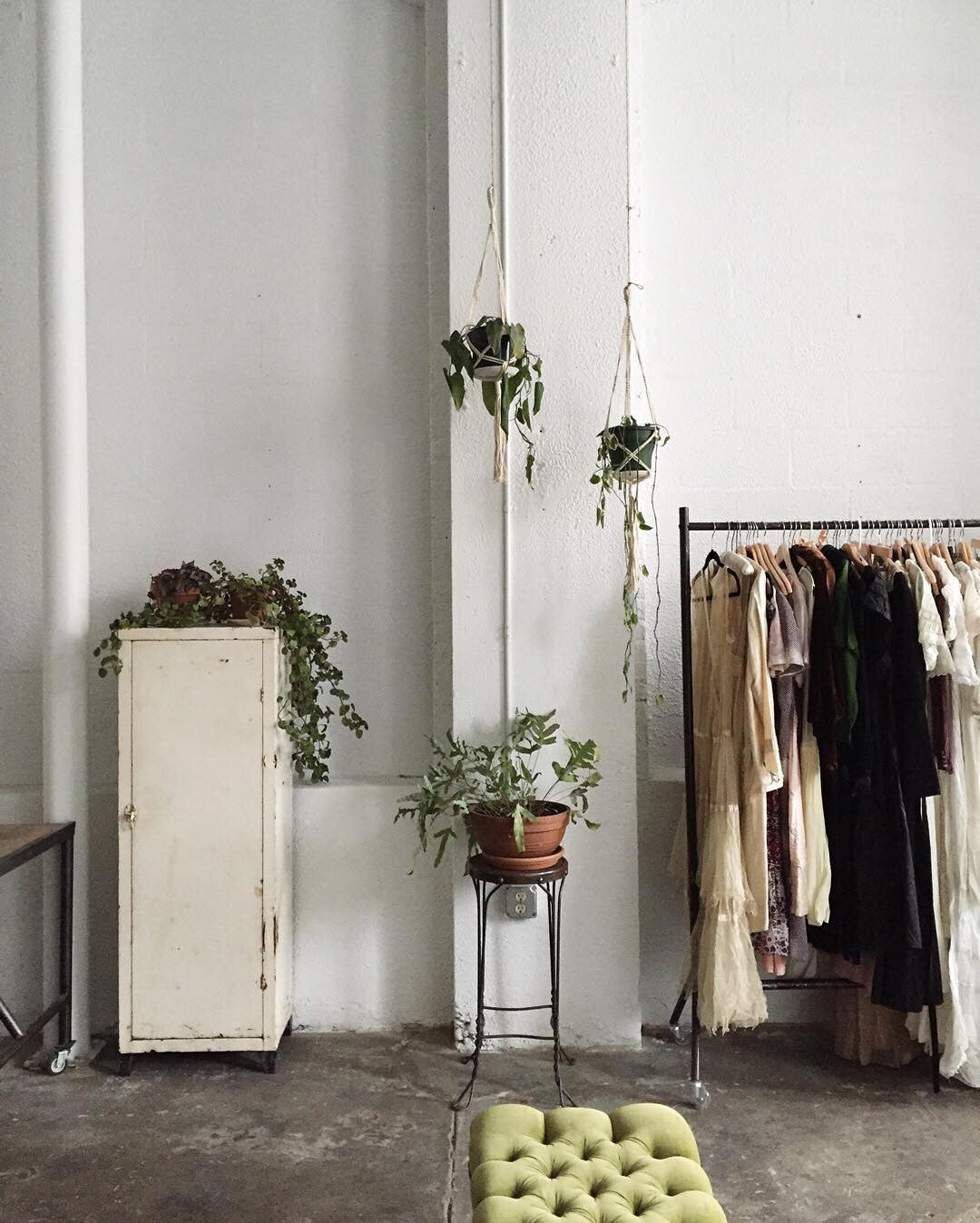 It's another long work day for this solopreneur... nearly 10PM and yep, I'm still at my office! I should just set up a bed in here and stay the night.
Anyhow, let's get right to today's behind the scenes/shop news topics!
AV Headquarters got moved around AGAIN. I do this pretty often, so this really shouldn't be considered shop news. BUT...I love this layout so much I just walked around taking pictures and moving things .5" to the left or right, stepping back, and going "Hmm..yeah, that looks all right."
Topic Number 2. Model Casting!!
This is pretty big news! I've been shooting products on vintage dress forms for quite some time now, but you know...it's time to change things up. We had a model casting at the studio today and all the gals were great!
I've narrowed down my picks to two, maybe 3. More in depth update on this later and why AV is making the switcheroo to people versus a dress form.
Although, don't worry, plenty of dress forms will still be seen in my instagram feed. I adore them way too much to never feature them again!
OK, and Topic 3. Oh man... I'm really tired you guys, it just sort of hit me like a brick. Anyhow, I'm going to wrap this up pretty quickly...
Topic 3. Botanicals! Have you noticed I made little banners around the shop with Autumnal foliage, mushrooms, and botanicals? I can't help it! Every time I try to make my site look minimal and super straightedged, I just get so bored looking at it.
I want the Adored Vintage website to delight and inspire! LOL. I hope it delights and inspires you! I still have lots of small cosmetic changes to make here and there. 
Running an online webshop is quite a lot of work especially when you're the head of every single department. I'm not complaining though! I love, love that I get to call this my job! It is an absolute pleasure to come to my pretty office (almost) every day of the week!
Tomorrow I'm taking part of the day off as well as on Monday. So I'm SUPER looking forward to that!
Through our stories, imagery, and products we offer, our hope at Adored Vintage is to inspire you live life a bit slower, to celebrate the everyday ordinaries, and to live the life you have always imagined. If our posts resonated with you or you found them inspiring or useful, won't you leave us a comment below? We love knowing you and want to foster connection. Collection 2019 Sale 70% Off Title for image