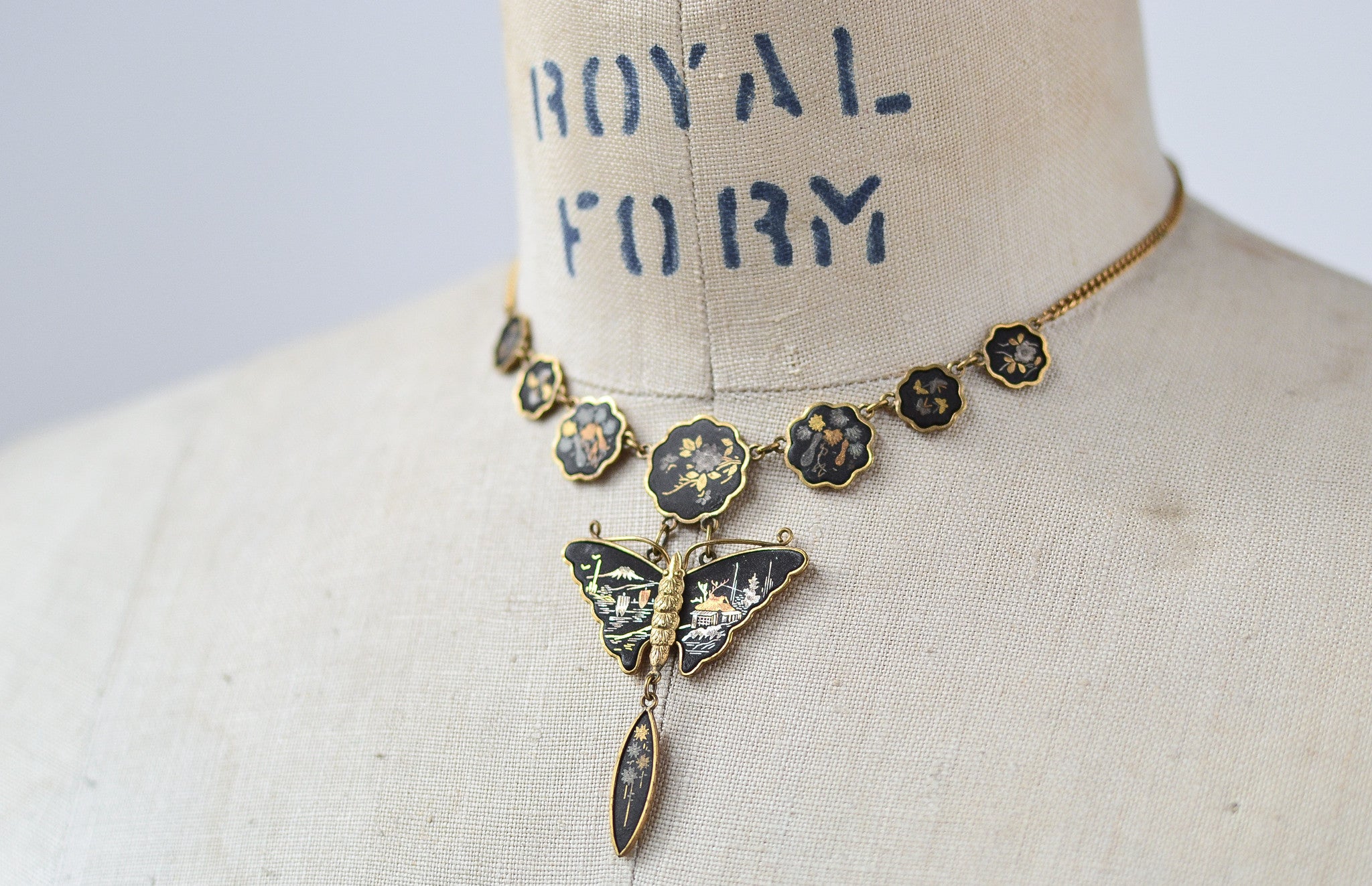 Damascening is the product of chiseling and inlaying different metals, typically gold or silver, into a dark, oxidize steel background. In jewelry, usually there are little scenes or patterns made. It's a beautiful process, traditionally hand done. Each piece is...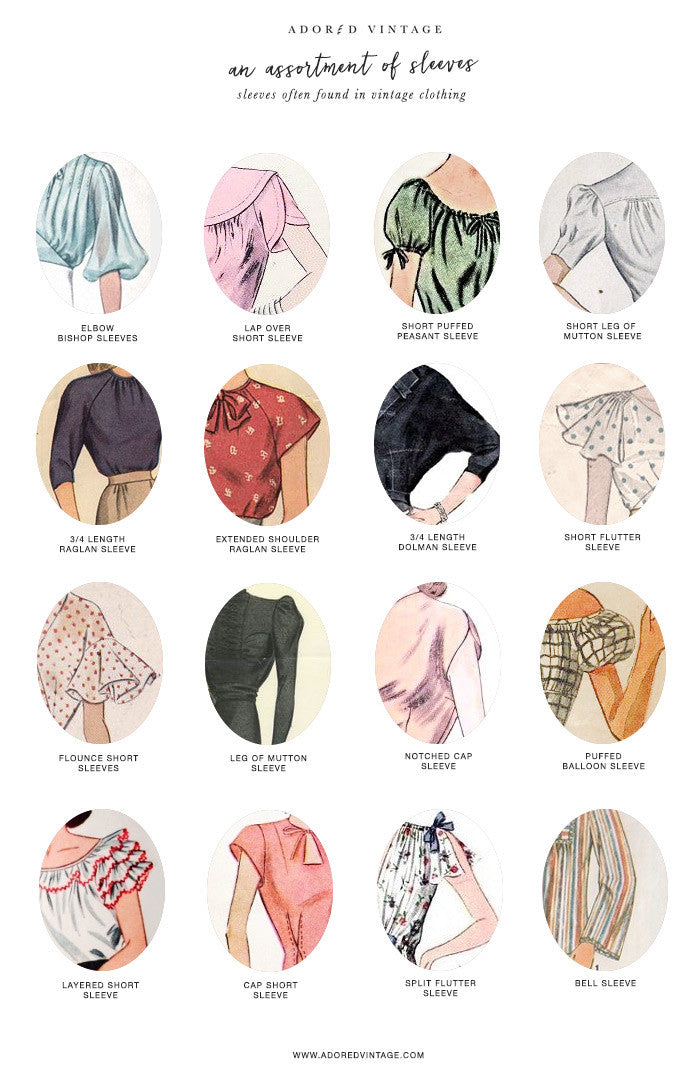 Who knew there were so many different types of sleeves a garment could have! Here is a quick reference guide to 16 different types of sleeves often found with vintage dresses and blouses. SHOP SHORT SLEEVE DRESSES   SHOP SHORT SLEEVE...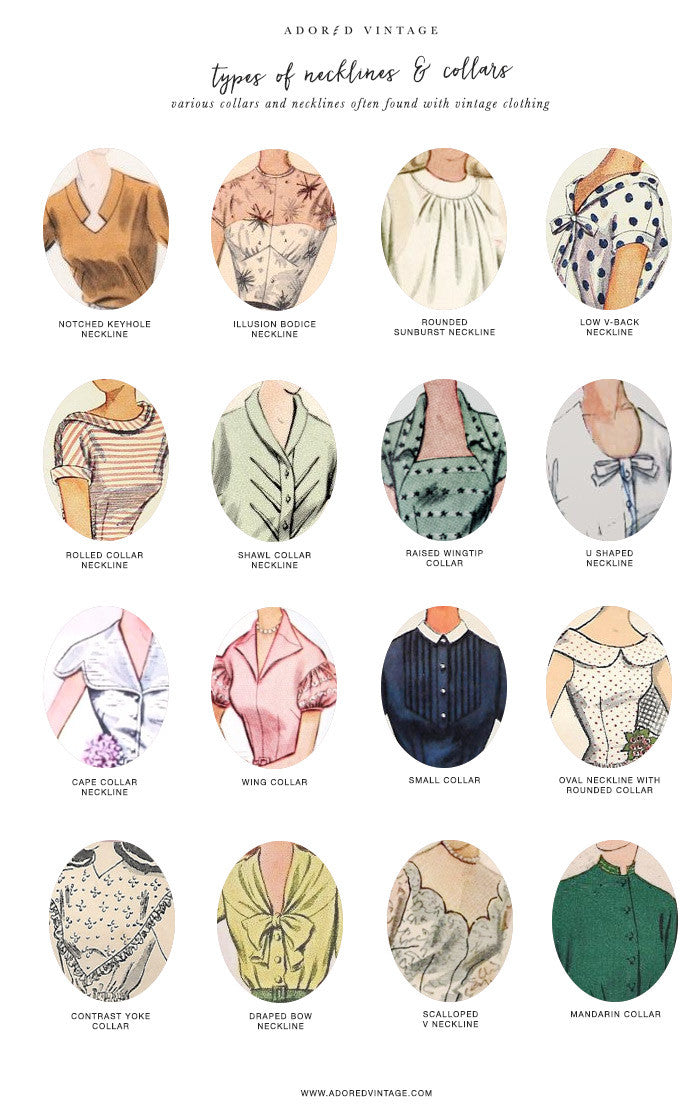 Learn more about vintage clothing and the construction of vintage clothes with this handy reference guide to popular collars and necklines often found with vintage dresses and vintage blouses.