Le Mood: The Quiet of the Country
Posted by ADORED VINTAGE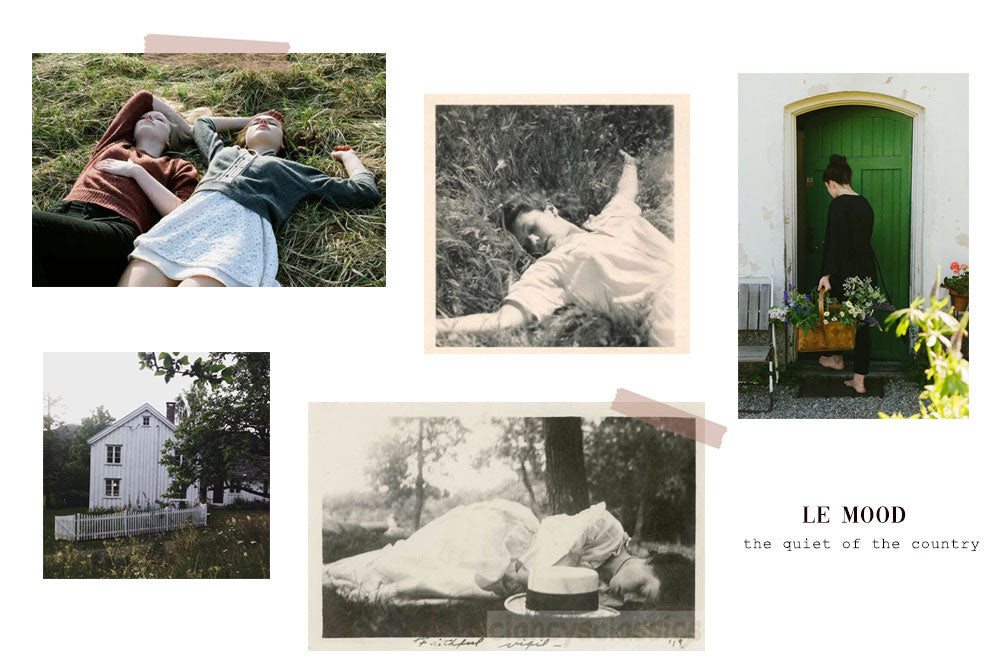 We are forever inspired by the quiet and landscapes of the countryside. Whether it's in New England, the Midwest, England, or France... there is something so serene about the countryside. A perfect blending of Nature tamed by human hands but not overly tempered. 
For us the countryside and comforts there is where human nature harmonizes with the natural wild of Mother Earth. Where the land is tilled and harvests are grown and yet no buildings of steel or glass exist. Where animals graze on pastures yet none are held in cages like a zoo. The country is where life slows down and one takes a moment to enjoy what Nature has so lovingly offered for us to see. 
Where Mother Nature beckons us to stay awhile, breathe in the sweet air, pick wildflowers to adorn your country kitchen... 
The country is where the heart of the Adored Vintage girl always returns to. 
Through our stories, imagery, and products we offer, our hope at Adored Vintage is to inspire you live life a bit slower, to celebrate the everyday ordinaries, and to live the life you have always imagined. If our posts resonated with you or you found them inspiring or useful, won't you leave us a comment below? We love knowing you and want to foster connection. Collection 2019 Sale 70% Off Title for image