Defining Feminine Modern Vintage Inspired Clothing
Posted by RODELLEE BAS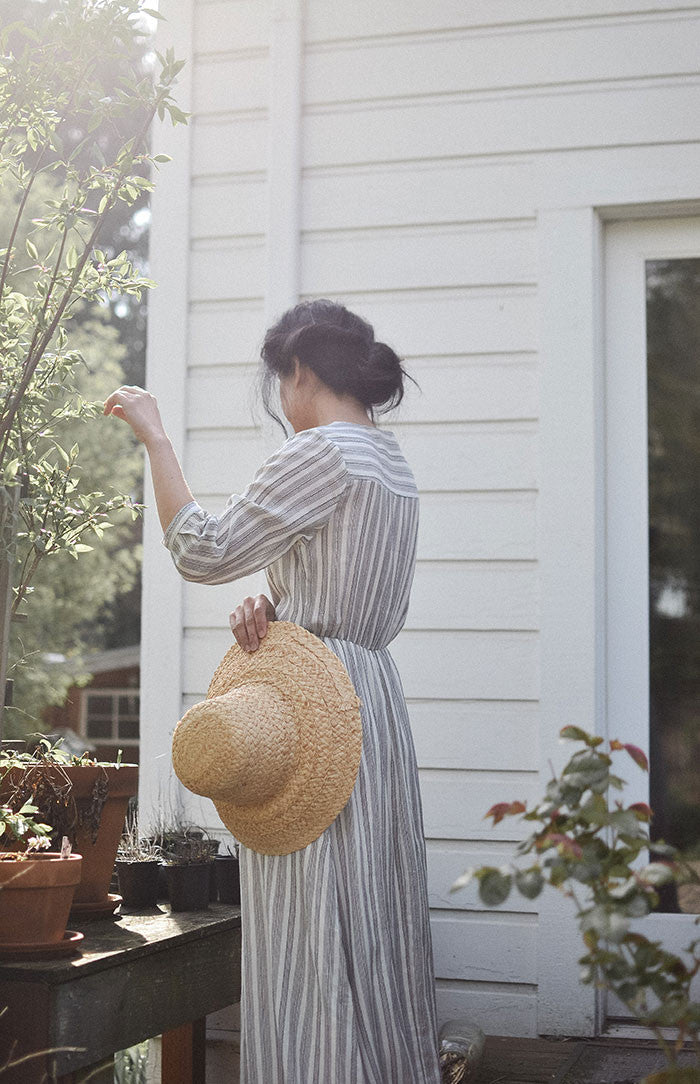 My vintage shop started years ago as a way to share my love for feminine vintage dresses and clothing with the world. And now as Adored Vintage enters into more sophomore years, I am delighted to see how my little online vintage clothing shop has evolved and changed and the direction it is headed in.
I have been focusing a little more time and effort into procuring the prettiest vintage inspired dresses and clothing for today's modern romantic woman and so far, you gals out there seem to be loving it!
I will be honest to say that finding silhouettes, prints, and fabrics that can hold a candle to the vintage clothing I offer in my shop has proven to be a bit of a challenge. The criteria I have for selecting the new arrivals to add to our vintage inspired collection is pretty tough!
First and foremost, does the garment have a vintage reference? It isn't always an obvious vintage reference (come on, we all know what a modern day fit and flare makes us think of...) usually my vintage references for the vintage inspired dresses and tops (and skirts!) I stock in the shop may be from a vintage dress I had in my shop at one point, or perhaps from an obscure photo on Pinterest, or maybe an antique garment I own myself.
Secondly, how is the quality? Having worked in fashion production before, I'm familiar enough with fabric sourcing, shortcuts manufacturers take to bring the cost of the dress down, and so forth...so I know what to avoid.
I really dislike polyester for vintage, so it's going to pretty seldom you'll see polyester vintage inspired dresses in my shop. Unless it's a really good silk feel polyester, and even then, that would be rare. While I may not always hit the mark, I aim to carry as many linen, rayon, silk, and cotton fabrics for the vintage inspired clothes I sell.
My intention for Adored Vintage and the women I dress is to curate and offer affordable vintage inspired clothing for everyday wear and for semi formal special occasions. I want women to feel beautiful and know they are beautiful in the clothes they purchase from my shop.
It's also important to me that the women that buy the feminine dresses and clothing from Adored Vintage actually LIVE their lives in them. Go have brunch with your girlfriends, have picnics in the park with your beau, sit on the grass and don't worry about ruining your dress, roll up the sleeves of your middy dress and go out and garden!
You can SHOP our collection of Feminine Vintage Inspired Dresses and Affordable Vintage Inspired Tops! Look for new arrivals every 2 weeks!
Comments (1 comment)
Through our stories, imagery, and products we offer, our hope at Adored Vintage is to inspire you live life a bit slower, to celebrate the everyday ordinaries, and to live the life you have always imagined. If our posts resonated with you or you found them inspiring or useful, won't you leave us a comment below? We love knowing you and want to foster connection. Collection 2019 Sale 70% Off Title for image