NEW! Delicate, Minimal and Feminine Jewelry!
Posted by ADORED VINTAGE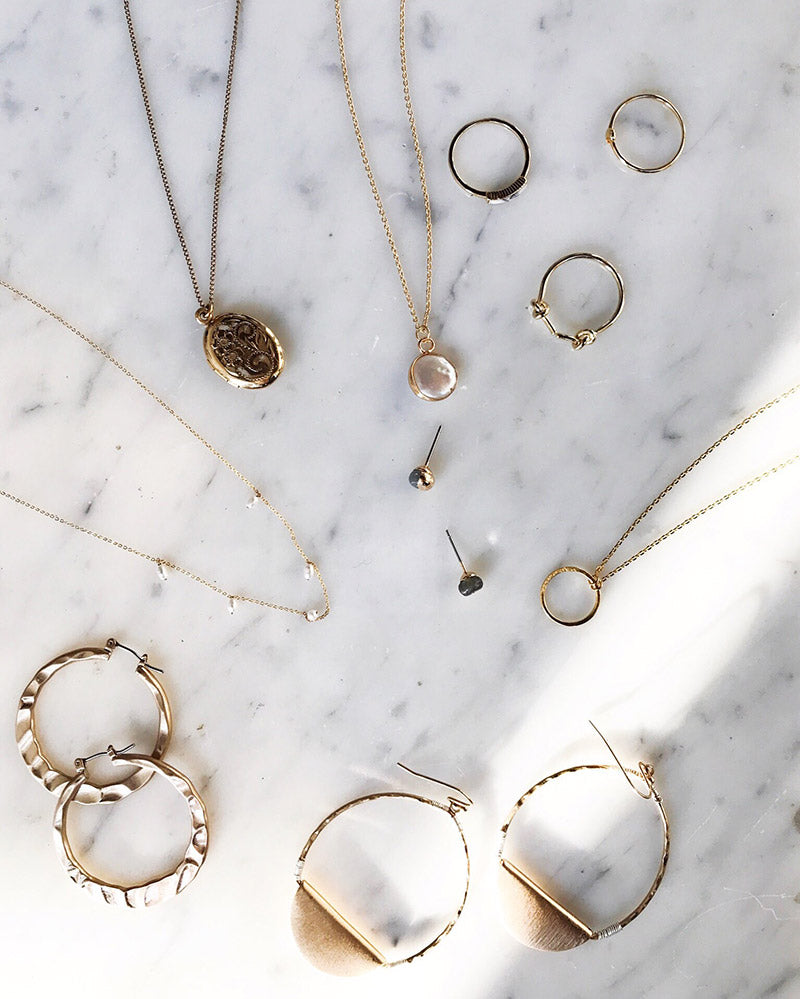 It's been a long time coming, but the Jewelry section of the shop has finally been updated with plenty of delicate, minimal, and feminine vintage inspired jewelry selections!
Truthfully I don't personally love a lot of vintage jewelry. Well, let me rephrase that. I don't like chunky, costume-y, novelty-ish vintage jewelry and as soon as you say the words "vintage jewelry" those are usually the styles that come to mind.
Not to say ALL vintage jewelry is like this! Actually there are several shop sellers that sell really beautiful vintage and antique jewelry. I think perhaps for me I don't have the time and patience to learn about antique and vintage jewelry, so I never looked for it for my shop because I didn't want to sell things I really didn't know much about. So now you know why the jewelry section of the shop was always so neglected.
Until NOW!  :p
The jewelry section in all honesty will probably mostly be modern jewelry that I've selected to accent nicely with the feminine and romantic styles of the clothes I sell here at Adored Vintage.
Also, I have a lot of fun choosing the modern styles! I tend to love minimal and delicate jewelry pieces and these are (surprisingly!) difficult to find for vintage jewelry. Everything is always so chunky and too much of a statement. I personally don't like announcing my arrival into a room with a series of clinks and tinks and jingles. 
Haha, that's a total exaggeration of course, but in the mid 2000s I had a tryst with wearing multiple bracelets and bangles and rings and necklaces and I always hated how much noise I made especially when I had to get work done. 
So hence my love for minimal and light jewelry. I like wearing jewelry that feels like I'm not wearing anything at all. I hope you gals like the new modern jewelry styles I've been picking out! I also wanted to make sure these didn't look "too precious and cutesy" because I dislike that style of jewelry too.
Haha, sorry this totally sounded like a jewelry rant post! I swear it wasn't meant to be!
Through our stories, imagery, and products we offer, our hope at Adored Vintage is to inspire you live life a bit slower, to celebrate the everyday ordinaries, and to live the life you have always imagined. If our posts resonated with you or you found them inspiring or useful, won't you leave us a comment below? We love knowing you and want to foster connection. Collection 2019 Sale 70% Off Title for image