A Rosy Outlook
Posted by ADORED VINTAGE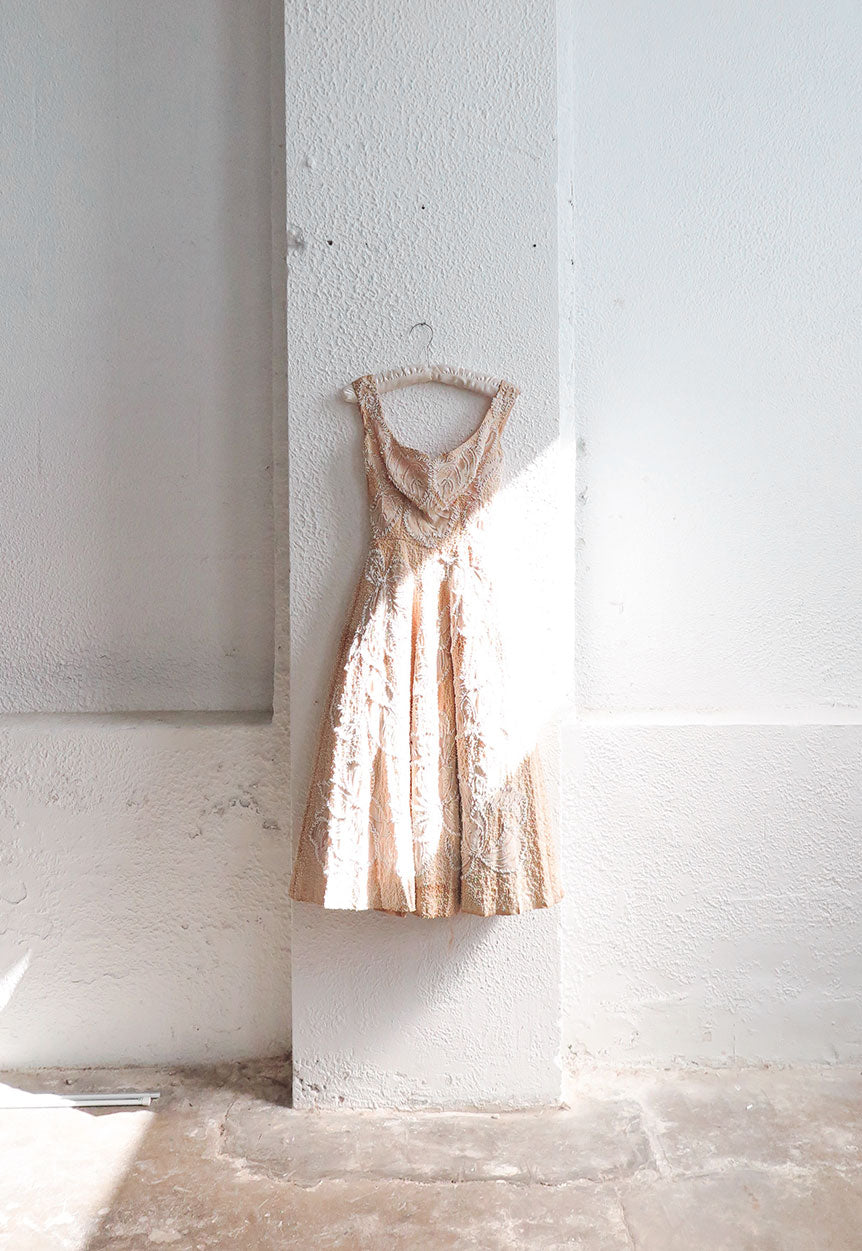 It was such a pretty and sunny day at the Adored Vintage headquarters today! The sun was streaming in through the windows and casting a pretty light on everything. Days like these makes me pinch myself. 
I snapped several photos of the workday...well the pretty bits anyway... I doubt you'd think my running back and forth to the hallway sink to refill my steamer with water was pretty... 
Tomorrow I'm going to be shooting several new vintage and vintage inspired pieces for the shop, so this week's shop arrivals are decidedly very feminine, very romantic, and quite rosy and sweet. 
Ahh...the beaded dress above... not for sale. It's part of my personal collection I suppose though I never ever wear it nor will I ever. Maybe one of these days I will. Though, I got to do something about the bit of winter weight I put on. This beaded stunner has a 22" waist! Hot diggity damn!
Through our stories, imagery, and products we offer, our hope at Adored Vintage is to inspire you live life a bit slower, to celebrate the everyday ordinaries, and to live the life you have always imagined. If our posts resonated with you or you found them inspiring or useful, won't you leave us a comment below? We love knowing you and want to foster connection. Collection 2019 Sale 70% Off Title for image